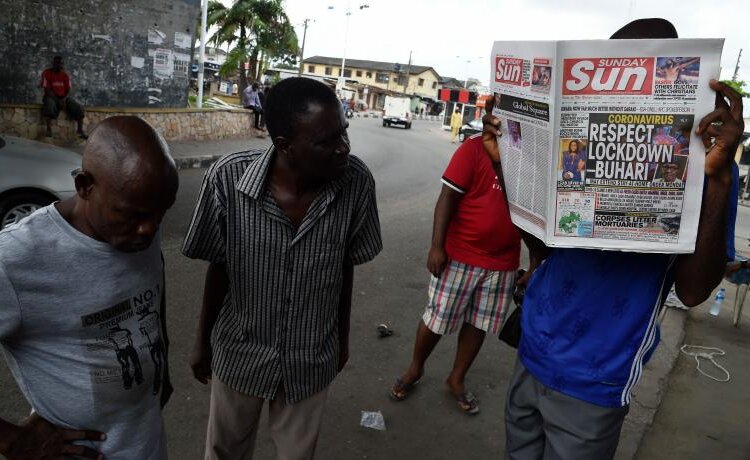 The 2019 Novel Corona Virus is an infectious disease that is evolving rapidly and has substantially disrupted the way we function in the world. Consequently, it has dictated and introduced a new normal. Gathering from the continuous news and information received so far, the political, social, economic, religious and financial structures of the world have been greatly disrupted and some of the strongest economies have plunged into an abyss.
As a result of the negative impact of the Pandemic on the global economy, many momentous questions have been raised amidst fears of livelihood for citizens of every country struggling to contain the effects. Questions such as the legality of the steps taken by many countries in order to curb the spread vis a vis the compulsory stay at home order/lockdown, the fundamental human rights of confirmed covid-19 patients as well as a potential breach of citizens right to data privacy, movement and the likes.
The aim of this article is to highlight some of the resultant effects of Covid-19 on the economy, business and employment in the society and the legal provisions available to protect citizens through this crisis.
The Government of every nation has a duty to do for its citizens what they cannot do better for themselves. Nonetheless, there is no government that can enact laws or issue regulations that will solve all problems at all time. What they can do is to keep procedures in place to effectively combat what each age brings, especially what has to do with the economy, businesses and welfare of the citizens.
In Nigeria, the stay at home order was issued by President, Mohammadu Buhari on the 29th of March, 2020 in a bid to slow the spread of the virus. However, the poorest and most vulnerable people seem to be left behind as many are left without access to food, income, shelter and other basic necessities thus exposing the nation's economic and social inequalities and inadequate health and social protection systems. When announcing the lockdown, President Buhari said the government would put in place measures to "preserve the livelihoods of workers and business owners to ensure their families get through this very difficult time in dignity."
He further stated that the most vulnerable in our society would receive conditional cash transfers for the next two months, while Sadiya Umar Farouq, Minister of Humanitarian Affairs, Disaster Management and Social Development said that food rations would be distributed to vulnerable households.
While it is expected and understandable that some human rights would have to be restricted based on the severity of this unprecedented crisis, it is imperative and as provided by the International Human Rights Law, which the Nigerian government is bound by, to protect people's right to an adequate standard of living, including adequate food and nutrition, the highest attainable standard of health, and the right to social security.
This can be achieved by ensuring access to food, water, health care, and other basic needs for everyone at all times.  The failure of the government to do so, violates their right to social security as enshrined in the international human rights law.
Looking at the employment sector, a lot of businesses have shut down and many have had to be let off work recording a huge number of unemployment albeit in various climes and sectors of the world. What rights does an employer have against his employee during this crisis? How robust are the labor laws in shielding employees from unfair termination and unnecessary pay cuts or nonpayment of salaries? The Labor Act 2004 requires employers to provide a safe system of work i.e, carry out their operations in a manner that complies with safety regulations which means that employers must take measures to prevent the spread of COVID-19 in their workplaces.  One of such ways is by asking employees to stay at home.
However, the question remains that, will payment of wages or salary be justified if employees have stayed home and put in no work whatsoever? In addition, as a result of the loss of revenue by businesses, will failure to remunerate employees fall foul of the law?
While many employers provide an employment contract, many never envisaged a covid-19 situation and therefore concluded that this situation is an Act of God and invoked the Force Majeure clause to exclude them from their usual obligation of remuneration.
We are certain that the National Industrial Court would be better suited to decide who should bear the brunt of this unprecedented situation and the fairness of actions thereof.
A second concern that comes to mind is that of the data privacy of citizens particularly confirmed covid-19 patients.  A balance must be struck between the essential objectives of general public interest, in terms of collating and processing details of covid-19 patients and the respect for the rights of such individuals to privacy and data protection. It is important that any interference with the right to privacy and the protection of personal data must be laid down in law, pursue a legitimate aim and must be limited to what is strictly necessary as enshrined in the National Data Protection Regulation.
What about Children? Many are affected by the global lockdown and shutting down of schools.  How does this breach their right to education? How does the government ensure that every child gets adequate and equal resources to be homeschooled? Are the children safe at home for such long periods of time when the schools are mostly the major places where abuse is figured out in time and how does the government ensure that every child remains inspired even after the lockdown, to return to a school environment? All these serve as a major concern and an interruption in the normal life of every child which the government should provide innovative strategies to, in order to mitigate the impact on the educational sector.
The International human rights law guarantees everyone the right to the highest attainable standard of health and obligates governments to take steps to prevent threats to public health and to provide medical care to those who need it. The Human rights law also recognizes that in the context of serious public health threats and public emergencies threatening the life of the nation, restrictions on some rights can be justified when they have a legal basis, are strictly necessary, based on scientific evidence and are neither arbitrary nor discriminatory in the application, of limited duration, respectful of human dignity, subject to review, and proportionate to achieve the objective.
While measures (such as quarantine and isolation) that have been taken by the government seem justifiable, there should be checks and balances to ensure that these measures do not go overboard, thereby subjecting the citizens to hardship and suffering.
Finally, the crisis should not be used as a disguise for suppression, oppression and intimidation of the vulnerable and the minority of the nation, neither should it be used as a tool for injustice and bias. This is not a time to neglect human rights, it is a time when, more than ever, human rights are needed to navigate this crisis in a way that will allow us, as soon as possible, to focus again on achieving equitable sustainable development and sustaining peace.
To read about the government assistance in the United Arab Emirates, read our post here
Drop us a comment on happenings in your area below.