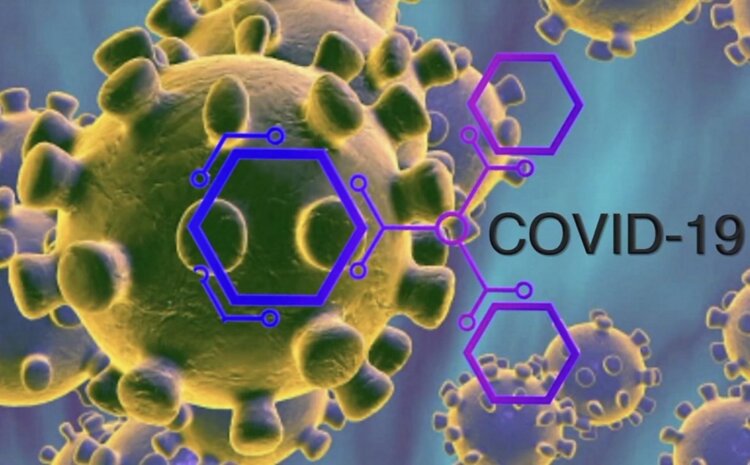 [vc_row][vc_column][vc_column_text]Indeed it's been a tough couple of days for all of us in the UAE, as we grapple with the negative effects of COVID-19 on our respective businesses and livelihoods. As with other corporate organizations, we at eLegal have also been affected by the adverse economic effect caused by this situation.
Be that as it may, as part of our Corporate Social Responsibility (CSR) we continue to remain committed to supporting our various clients, and thus are eager to help sail through the coronavirus pandemic.
As such, we have collated all of the measures, resources, restructuring, offers, deals, etc. being offered by the government and various entities within our beloved United Arab Emirates to help businesses, big and small to navigate the coronavirus pandemic.
GOVERNMENT
The UAE government announced an economic stimulus package of AED 16 billion to support the national economy and ensure business continuity. These measures include the following:
A renewable six-month suspension of work permit fees;
Reduction in labour and other charges to reduce the cost of doing business;
6 month suspension of the collection of administrative fines by the Ministry of Human Resources and Emiratisation;
Reduction of work permit fees for businesses with 1 – 6 registered workers.
Reduction of the fees of the Ministry of Economy.
Businesses can obtain a rebate equal to 50% of the bank guarantee they submitted for each employee
VAT and Customs (Value Added Tax and Customs)
Precisely, concerning Indirect tax measures (VAT and Customs), the UAE announced the following:
a refund of 20% of customs duties paid on imported goods that are sold locally, cancellation of bank guarantee required to clear goods;
a 90% reduction of customs clearance fees;
As at 24th March, 2020 removal of bank/cash guarantee requirements to clear goods for clearing companies (i.e. customs brokers) and refund of the existing bank/cash guarantees for these companies.
No audit by Dubai Customs for now.
UAE Central Bank
UAE Central Bank has taken the following actions:
Urged banks to consider loan forbearance;
AED 50bn in zero interest loans for banks to support SMEs;
Reduced banks' voluntary capital buffers to free up AED 50bn in capital;
Lower real estate LTV ratios; and
Limits on bank fees for interest/credit cards.
Immigration and Employment
Effective 25 March 2020, the General Directorate of Residency and Foreigners Affairs (GDRFA) has announced that they will temporarily suspend the physical stamping of Residence Permits into passports until further notice. Instead, an electronic email of the residence permit approval will be issued and provided to those affected by the change. This will enable employees to continue/ start work as per their e-approval.
In the instance where an individual must travel, e-approval is to be presented at the Immigration Office at the UAE Airports, where the immigration officials will place a physical stamp of the Residence Permit inside the passport. The ability to travel outside of the UAE is subject to change and at present, there are significant disruptions and flight cancellations.
The Dubai Economy issued a statement announcing the closures of Government Transaction Centers starting 26 March until 9 April 2020, including Tasheel, AMER Centers, Tawjeeh Centers, Medical Test Centers and Emirates ID Authority and Emirates ID Biometric Centers.
In light of the nationwide closure of government transaction centers, the Ministry of Human Resources and Emiratisation (MOHRE) and the Federal Authority for Identity and Citizenship, announced exemptions on medical test requirements for blue collar workers whose Work Permits/Residence Permits have expired, as of 25 March 2020.
In addition, as of Sunday 29 March 2020, the exemption of a medical test requirement for Residence Permit renewals has been extended to all individuals employed in the private sector.
Dubai
The Dubai government announced a AED 1.5billion n stimulus package in the form of targeted fee reductions for 3 months.
Fiscal easing initiatives by Dubai International Financial Centre (DIFC) 
Together with the Dubai Government's economic stimulus programme, the Dubai International Financial Centre has introduced fiscal easing initiatives in the form of discounts, waivers and extensions. This will continue to be available over the next three months from the 1st of April, 2020. The initiative is aimed at assisting the financial services industry and all businesses operating in the Centre. In detail, the initiatives will provide DIFC's clients with the following packages:
A waiver of licensing fees on new application for Incorporation and registration during the next three months.
10% discount of renewal fees for existing license holders in the DIFC for entities due to renew their licenses between 1 April and 30 June 2020.
Deferred payments on leases for all properties owned by DIFC Investments Ltd for a period up to six months from 1 April 2020.
A reduction on property transfer fees in the DIFC from 5% to 4% will also be applied to any sale or purchase of property (or any part thereof) that takes place within the three-month period. The transfer must be registered with the DIFC Registrar of Real Properties within 30 days following the expiry of the three-month period between 1 April and 30 June 2020.
Free movement of labor in and out of the Centre between other free zones, provided employers have the necessary contracts and arrangements in place.
Abu-Dhabi
The Abu Dhabi government announced a 16-point stimulus plan with fee exemptions, fine waivers, SME support, and an AED 1 billion market makers fund.
Abu Dhabi Global Market (ADGM)  Support Measures for Registered Businesses
ADGM, the international financial center in Abu Dhabi, has launched a set of financial and support measures to reduce the impact of the pandemic on registered entities operating in its financial free zone. As with the DIFC, the ADGM's initiative will continue for the next 12 months. Some of these reliefs include:
100% waiver on Commercial License renewal fees (with exception of SPVs and foundations licenses) until 25 March 2021
100% waiver on Business Activity renewal fees until 25 March 2021
100% waiver on Data Protection renewal fees until 25 March 2021
100% waiver on new Temporary Work Permits issuance, renewal and late application fees until 25 March 2021
100% waiver on annual Funds fees until 31 December 2020
100% refund of annual Funds fees already paid by FSRA regulated entities for 2020
50% refund of Supervision fees already paid by FSRA regulated entities for 2020
50% waiver on any new FSRA Supervision fees to be collected until 31 December 2020
Deferment of rental payments and service charges for office tenants at ADGM Square on Al Maryah Island for 2020
Ajman
Ajman Free Zone's incentives for companies 
With the aim of alleviating the economic effects of the COVID-19 and its implications for business, the Chairman of Ajman Freezone (AFZ), H.H. Sheikh Ahmed bin Humaid Al Nuaimi, issued a decision to introduce a package of economic incentives for AFZ, China Mall, and its affiliates.
Here's a list of the incentives:
Smart services subscription warranty
For new companies, AFZ will cover the cost of their E-Channel Warranty (AED5,000)
Fees
Cheque services fees waived for 3 months
An easy installment payment plan
Labour accommodation rent fee reduced by 25%
Fines
Licenses renewed are exempt from licensing fees and late renewal fines
In the case of license cancellation, company will receive a 50% discount on accumulated fines
FINANCIAL RELIEFS
Banks In Dubai Business Relief Packages For Customers
A total of Six banks in Dubai (Dubai Islamic Bank, Emirates NBD, Emirates Islamic, Mashreq and Commercial Bank of Dubai) have announced reliefs as an the effort to provide a shock absorber to their customers during the coronavirus outbreak crisis. These measures include various support packages to individual customers, small business customers, trading clients, individual customers and cardholders, customers with existing and new finance facilities, business banking customers, and many more.
Abu Dhabi Banks 17 Initiatives For  Customers
Three of the Abu Dhabi banks (First Abu Dhabi Bank, Abu Dhabi Commercial Bank and Abu Dhabi Islamic Bank) in coordination with the Abu Dhabi Department of Finance and the Abu Dhabi Department of Economic Development have introduced 17 initiatives to assist
individuals and small and medium enterprises that have been impacted by the coronavirus pandemic.
Some of these measures include but not limited to reductions on banking fees, charges and mandatory minimum average balance.
OTHERS (offers beneficial to businesses):
Free Online coaching sessions
Managing the emotions associated with COVID-19 can be very difficult. To ease this, Bessern, a Dubai-based company which provides online coaching and development for human and enterprise transformation, will be offering free mental support for remote workers on how to cope with uncertainty, stress and anxiety. The initiative will last till the 20th of April, 2020.
Sharjah Entrepreneurship Center (Sheraa)'s free learning resources for startups
The Sharjah Entrepreneurship Center (Sheraa) launched a series of initiatives for its community of founders and all UAE-based entrepreneurs. Some of these initiatives will be:
free webinars,
A Slack channel for entrepreneurs and ecosystem stakeholders across the UAE,
A free access to curated resources on managing a startup through the crisis.
Dedicated office hours, introductions to potential partners and customers, as well as promotion on social media channels for Startups.
eLegal offer free COVID-19 advice Online:
Until the end of April, Legal Maxims Consultants will offer free advice on legal issues affecting companies and employers as a result of the COVID-19 pandemic. This may be advice related to contractual obligations and force majeure, labour and employment, managing litigation, among others. However, not every matter may be suitable. Specific enquiries which require documents to be reviewed, enquiries on legal issues unrelated to the pandemic, or matters that cannot be addressed over a 20-minute phone call may be discussed separately. Send in your questions with your contact details to https://elegalonline.com/contact-us/ (info@elegalonline.com) and you will be contacted via a call, Whatssap, email or Zoom.
[/vc_column_text][/vc_column][/vc_row]