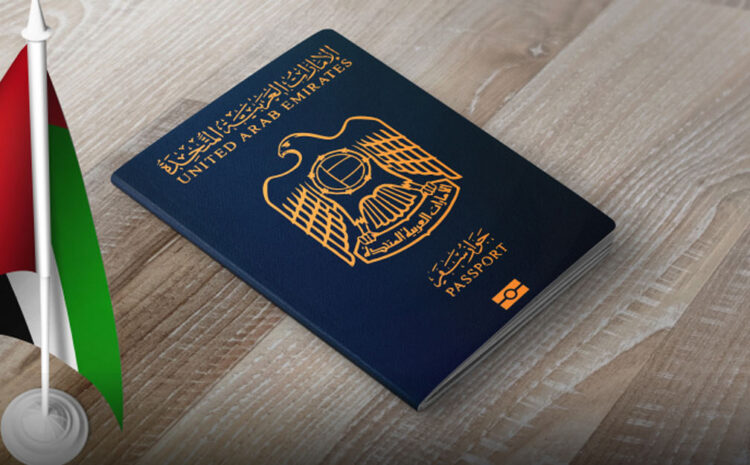 In pursuit to become the premier destination to live, work and invest, Dubai has enacted a new Federal Decree-Law on Entry and Residence of Foreigners. His Highness Sheikh Mohammed bin Rashid Al Maktoum approved the law to enable the UAE to attract and retain global talent as well as capital. The law is also aimed at reducing uncertainty among expatriates. The new law entails the following:
The Golden Residence Scheme
Notable amendments to the Golden residence scheme include ability of the holder to sponsor his/her family and domestic workers. Moreover, these sponsored persons are allowed to reside in the UAE for the duration of the residency even after the holder's death and there are no caps on the maximum period one can stay outside the UAE.
This scheme is aimed at the following persons:
Scientists – Researchers and scientists of high achievement and with a recommendation from the Emirates Scientists Council can apply for the Golden Residence Scheme.
Professionals – Professionals with at least a Bachelor's degree in any discipline and have a valid employment contract with a monthly salary should not be less than thirty thousand dirhams and are classified in the first or second occupational level as per the Ministry of Human Resources and Emiratisation classification are eligible to apply.
Exceptional Talents – This residence is awarded to exceptional talent upon commendation by a federal or local government entity.
Real Estate Investors – Real estate investors can obtain residency when purchasing a property that worth at least AED2 million. This can be direct purchase or a mortgage/loan from selected UAE banks.
Entrepreneurs – Founder(s) of SMEs that generate annual revenues of not less than AED1 million or founder(s) who sold a company for at least AED7 million can apply for residency. Moreover, approved ideas from an official business incubator or from the Ministry of Economy or the competent local authorities is sufficient to obtain the Golden Residence.
Outstanding Students and Graduates – High performing students in UAE secondary schools, and exceptional graduates from UAE universities and the best 100 universities worldwide are eligible to apply for residency.
New Residence Categories with Unmatched Benefits
A new 5-years residence track has been established to attract top talent, skilled professionals, freelancers, investors and entrepreneurs. These new categories include major benefits for families and a flexible exit plan. Holders of the Green Residence can now bring immediate family members including male children of up to 25 years old and unmarried daughters of any age. The new residence types are as follows:
Green Residence for Skilled Employee – A new residence track for skilled employees with at least a bachelor's degree and a salary of at least fifteen (15) thousand dirhams. The applicant's employment contract should be classified in the first, second or third occupational level as per the Ministry of Human Resources and Emiratisation.
Green Residence for Freelancing and Self-Employment – This residency is aimed at freelance/ self-employed people with at least a bachelor's degree or a specialized diploma and a permit from the Ministry of Human Resources and Emiratisation. An applicant should have earned at least AED 360,000 in the preceding two years or that the applicant substantiates financial solvency during their stay.
Green Residence for Investor or Partner – This new residency accords investors 5 years stay as opposed to the previous 2-years. It requires approval of the investment and proof of investment by the competent local authorities.
The New System for Entry Visas
Novel visa types have been launched that do not require a host/sponsor. Moreover, entry visas can be renewed for similar periods and are valid for 60 days from the date of issue. The following visas have been introduced or modified:
Job Exploration Entry Visa – This visa is granted to those classified in the first, second or third skill level as per the Ministry of Human Resources and Emiratisation. An applicant must be a fresh graduate from the best 500 universities in the globe and have at least a bachelor's degree or its equivalent.
Business Entry Visa – This visa is aimed at entrepreneurs and investors who would like to explore business and investment opportunities in the UAE.
Tourist Visa – A new 5-year multi-entry tourist visa has been introduced which does not require a person to stay in the country up to 90 continuous days. It can also be extended to up to 180 days per year. To be eligible, one must have a bank balance of at least $4,000 or its foreign equivalent for the six months before applying.
Entry Permit to Visit Relatives or Friends – A relative or friend of a UAE citizen or resident can visit with ease under this new permit.
Entry Permit for a Temporary Work Mission – A person going to the UAE on a temporary mission such as research and is sponsored by the employer can apply for this visa. The applicant must demonstrate proof of employment and good health.
Entry Permit for Study and Training – Applicants looking to study or intern in the UAE need a letter from the entity with details of the training or course.
The conventions of the Federal Decree-Law on Entry and Residence of Foreigners will come into effect ninety (90) days after it is published in the Official Gazette.