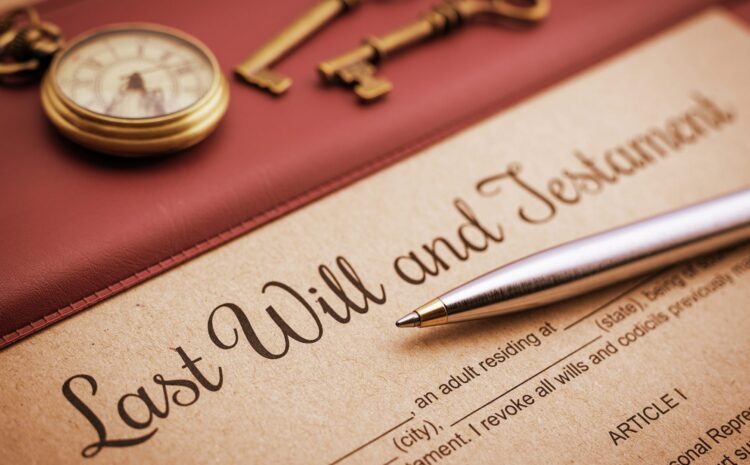 If you have assets in UAE and you haven't registered a will yet, we advise you to register it as soon as possible. The more time you postpone registering a will, the more it will become expensive. Will is nothing but a legal document which states that a person's properties or assets will be distributed among his /her family and friends after his death. He/she can also choose someone out of his family as well. If he wishes to donate it or want to give to charities, he can.
Will contains the descriptions of his/her assets and also includes the name of the persons among whom his assets will be distributed and who will get what. Will drafting and registering in UAE is important to transfer your assets to the deserving and right hands. In UAE, if you have properties and assets but no registered Will, then the Sharia law will not be applied to the assets, and your asset will not be distributed among the right hands. Registering Will makes it much easier to distribute the assets and assures him that his assets will be in the safe hand according to his wishes. It even gives your family a better and secure life. If you don't register a will, your family might face problems as certain things can never be avoided.
Types of will found in UAE
A will has all the properties and assets you wish to include like:
1)              If you a bank account in UAE draft and register a will as soon as possible as bank accounts also come under your assets.
2)              If you have real estate property, you have to register a will.
3)              You can also register will on movable assets like jewelry.
4)              You can register a will for the guardianship of the children.
5)              Nowadays, will registration is done to set up a business in UAE.
Will registration for Muslims
The law will soon be applied after the death of the will holder if you belong to a Muslim family. The Sharia law is applied to all types of cases whether it is a family that has only a wife and a mother, or it has parents, a wife, and two children. There is no need for a high court; a local can also proceed with the case according to Sharia law's principles. A person can also draft a will to distribute it among others outside of his family.
Will registration for Non-Muslims
UAE is the country where emigrants are more than the nationals. For such a situation, it is mandatory to have laws that could make their assets secured as well. Article 17/1 under civil Code UAE, states that the person who is registering will have to mention his country only if it is not against the Sharia Law.
Will Registration in UAE
To complete the registration of the will in UAE, you have to fill the form
        With your name
        With the name of the family members who will get your property
        With the name of your friends or any other person whom you wish to include.
        And also the name of the person who will act as your guardian for your children.
Certain things that need to be remembered
        You can never register a Will online. You have to go personally as it requires your signature.
        You have to draft and register a Will only when you are alive. No one can register it on your behave after your death.
        It is also not mandatory to register a Will but if you have assets then you should register so that your properties go the right hand
If you want to register your Will today, we can help you in the process of Will Drafting and Registering in UAE. Contact us today for booking consultation with our in-house experts!