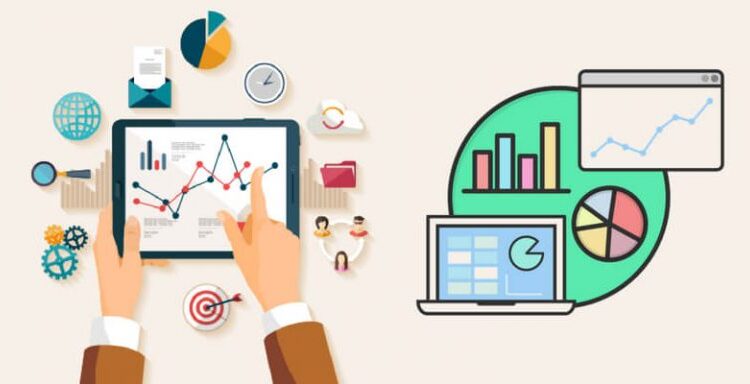 In today's world, the internet plays a vital role no matter what you field of expertise is. So, people facing legal issues now resort to online searching to find a law firm or lawyer, who can help. It is incredible how the internet has changed our daily life and our professional life.
Now the catch is if you run a law firm in Dubai, or a lawyer based in Dubai, you can't stick to only traditional marketing strategies such as personal contacts, or any event where we could promote our business and obtain clients.
It is all done through the internet which has become popular among people of all kinds and ages, whether a kid or an old man. As everyone is switching to digital marketing to promote their business, as a law firm lawyer digital marketing expert, we would like to share 5 effective digital marketing tips for Lawyers in Dubai.
Top 5 test-and-proven digital marketing strategies lawyers in Dubai can use
Running online marketing strategies with higher ROI requires any law firm in Dubai to identify the important factors first. It needs to have a website that seems to be reliable, professional, and powerful enough to make the audience believe that it can help them out. It should also have a social media account that helps to grab the attention of the audience more and also to build a healthy relationship with the customers. And most importantly, the content must be powerful so that the reader can relate.
1) Build a professional website: The website should be powerful and professional as the website is the first step of your digital marketing strategies. It will show how much effort you have given to build it.
Through the website, your clients will get to know about the services you provide. Remember to provide them almost all the information they might be seeking for. Make sure that you provide high-quality content with easy language for them to read and understand properly. Your reputation is highly based on your website, if you are planning to conduct digital marketing.
A good, reliable website can bring potential customers to you. Also make sure that your website is user-friendly so that your client can get access through their phones, laptops, or desktops without facing any difficulties. On a Website you should always include:
About page
Services
Blogs
Achievements
Testimonials and
Contact details
Also, last but not the least, do help your clients when they need and stay in touch with your clients.
2) Make use of SEO: We generally Google everything whenever we require something, whether it is a dress or a bag or a restaurant and we usually prefer to choose those which are at the top or at least on the first page of Google search result. Likewise, if someone wants to search for the best, or local law firm they might choose the one that appears on the top.
SEO (Search engine optimization) is nothing but a process of finding the correct keywords and correct strategies to bring your website to the top or on the first page of the result. It helps your website to get more views and potential customers. It helps your website to be visible in the eyes of your targeted customers.
3) Make sure you regularly on social media: Social media will allow your business to grow even faster. It allows you to communicate with the audience and help build a healthy relation.
4) Maintain writing blogs: Writing blogs is very helpful. Try to keep your blogs up-to-date. You can discuss various problems and their remedies and can also write how you can help them to get out of their situation.  
5)  Find a professional: find a law firm lawyer digital marketing expert in Dubai to help you run the business with higher profitability and make your firm more visible to your audience.
These are few this all law firms, lawyers in Dubai have to consider for an effective digital marketing strategy that boosts their growth. For any more query or discussion, feel free to contact us!