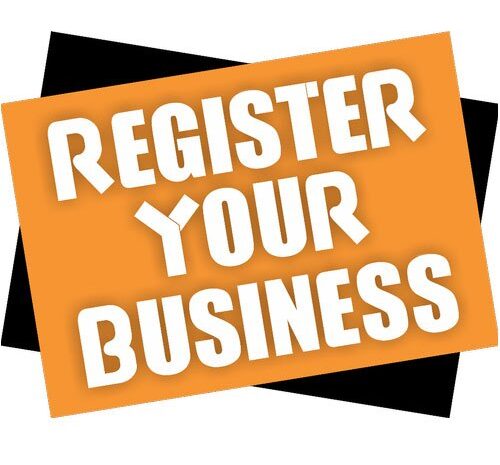 How to register a Company in India?-  Step by Step Guide
Are you an entrepreneur looking to register your company in India? If yes, you are at the right place. We understand that the journey of being your own boss is not an easy process. It requires years of dedication and hard work. In India, the company registration process is also known as company incorporation. Registration gives your business a distinguished entity and offers a legal existence. The company registration process in India is processed under the ministry of corporate affairs.
According to Company Registration experts in India and statistics, more than 1 Million registered companies exist in India, and the bulk of new applications are filed in Everyday.  In this situation, be well-accustomed to the registration process and its layouts assist an entrepreneur to stay ahead in the race.
Step 1 : Application for Director Identification Number (DIN)
DIN refers to a unique 8- digit number issued under the Companies Act, Section 153. Acquiring DIN is the first step to register a company in India. You can find the application form on the official website of the ministry of corporate finance. The form must be filled up and submitted online with a nominal application charge of INR 100. The requirements to apply for the DIN are:
Proof of DOB
Identify proof
PAN card copy
two photographs of all the directors
Step 2: Application for Digital Signature Certificate (DSC)
While registering a company in India, every company has to acquire Digital Signature Certificate (DSC). The authenticity of documents in DIN-1 form won't get assurance without a valid Digital Signature. The company can acquire DSC only from those agencies selected by Controller of Certification Agencies (CCA). The requirements to avail DSC are:
Directors' full name, father's name
DOB
Copy of Pan Card, ID proof
Photograph
Step 3: Filing For New User Registration
One of the most important steps in business registration in India is to register on the MCA portal. Directors need to create a user ID to fill up the eForm. However, the ministry of corporate affairs won't charge you anything to open the account. However, directors are always recommended to consult with Company Registration experts in India to execute the process seamlessly.
Step 4: Charter Documents
As per Company Registration experts in India, creating charter documents like Articles of Association (AOA) and Memorandum of Association (MOA). MOA usually involves the details of registering a company. On the other side, AOA deals with the rules and regulations laid by the company. You may consult us to learn more about these terms.
Step 5: Application For Company Name
Here, you need to file the application for the company's name. A company's name should be a unique identity. If the name is found as an imitation later, it will get rejected.
Step 6: Registration of other details
This step involves the registration of the company name & address, directors, secretary, and managers. Directors have to deal with form 1, form 18, and form 32 to execute the process seamlessly. Once the filled-up forms are scrutinized, the entire process will complete within 8-10 days.
Step 7: Availing PAN and TAN
The final step in the company registration process is acquiring PAN (Permanent Account Number) and TAN (Tax Account Number). Both of these documents can only be obtained from authorized agents like Union Trust of India (UTI) or National Securities Depository Ltd. (NSDL).
Following the above-mentioned steps, you can acquire a company registration certificate easily. It is a legal process that requires legal assistance from lawyers and Company Registration experts in  India.
However, if you want to hire an Affordable Company Registration expert in India, you can rely on us. At eLegal Consultants, we offer the best service to facilitate the process of company registration. However, we are not only limited to company registration, we have a team of worldwide Trademark Registration Experts to help you to register your business trademark after registration of the company. Contact us to learn more.