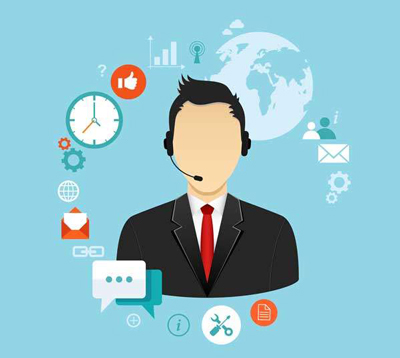 Law firm attorneys are always busy with phone calls, emails, administrative works, important documents, and more. All the lawyers must hire a legal assistant in the house to make their work easy and manageable.
A lawyer must concentrate on attending court trials, spend most of the time in a case study and gathering all the essential and relevant information of the case, and also interact with his or her clients. A lawyer also has to spend a lot of time with herself so that she can do an in-depth analysis of the case.
A lawyer, for instance, cannot spend much time replying and handling social media accounts. To manage those sideline tasks, she needs to hire a legal assistant, who can help her to grow her firm and on whom she can trust.
Hiring a house assistant can be possible when the lawyer has spent years practicing and has earned enough. What about the lawyers who have just started practicing or are not that big, runs a small law firm? Here when a virtual legal assistant comes into the picture. All the solo practitioners and the lawyers with the small firms should hire lawyer virtual legal assistants.
Who is a virtual legal assistant?
Professionals who will work for the lawyers on an hourly basis without taking any advantage like using any tools, infrastructure from the lawyer. They use technology to stay connected with you and help you from far away. If you hire lawyer virtual legal assistant, you will get various advantages.
Advantages of hiring lawyer virtual legal assistant
It is not that if you are working as a solo practitioner or you run a small law firm, then only you can hire a lawyer virtual legal assistant. If you are an experienced lawyer and don't have time to hire an in-house legal assistant, then also you can hire a lawyer virtual assistant. It will free up most of your time which you can use to invest in case studies and other important tasks.
You don't need to provide them the required software, system, employee benefit payments, and anything. It will save your time as well as your money.
        It will serve you better services
Virtual assistant already has all the necessary technologies which are required to finish the task. For this reason, you will get a quick and efficient service.
        It will provide you satisfaction
They are professionals with experience. They have worked for many other lawyers which allows them to have more experience than anyone. They will provide the best services ever, from picking calls to managing social media and a lot more.
        They work with efficiency
They can handle all the tasks single-handedly and look after each of the activities in your law firm. You can track all the activities whenever you want and you can make sure that nothing is going to slip out.
Things that Virtual legal assistant provides you
Measuring your firm's requirements, you can hire lawyer virtual legal assistant.
        Review of contract and management
Hiring a virtual legal assistant can help you to manage your contacts and they will help you to manage legal documentaries
        Writing and legal research
Legal research is one of the important things without which no lawyer can be successful. Hiring virtual experts can help in the research as they use advanced tools to do so.
 They can the books up-to-date to make the task much easier.
It includes the task of managing calls, emails, and also collecting data.
 They will make sure that all the useful data are correct and put them in a correct format.
Lawyers of all kinds, whether experienced or run a small firm, hiring a virtual legal assistant can solve most of the problems you face. If you are one of them, please feel free to contact us.