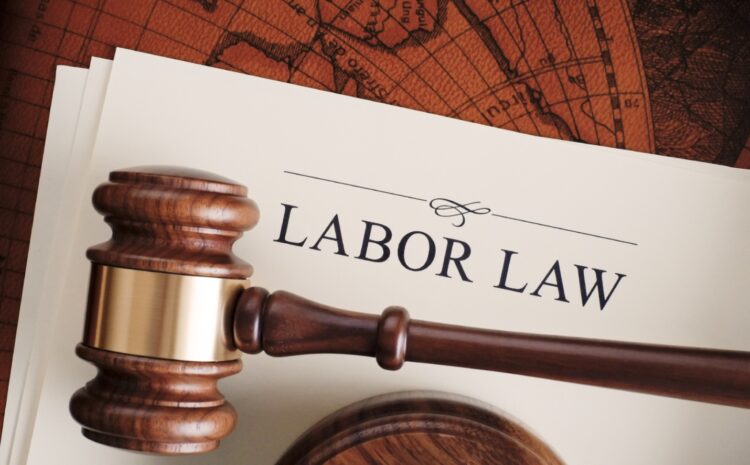 Many people go outside their own country to work. And Dubai is the biggest business and trading hub which attracts many people to live and work there. Today, we will discuss everything that one needs to know if he/she is planning to work in Dubai.
According to Labor Lawyer UAE, UAE labor rights are well secured as many people from the different countries go to Dubai to earn more and we should know about it properly. UAE labor law is explained in detail about all the information, rules, and regulation an employee must follow, about all kinds of leaves, and when an employee can be terminated if he/she doesn't follow the guidelines properly.
Some things that you should know
        An employee can never keep his/her employee's passport
Labor Lawyer UAE says that no employer can take his/her employee's passport without letting the employee know about it, or without written consent. And even if the employee is unwilling to give his/her passport to the employer, the employer can never terminate the employee for not surrendering.
        A woman can take paid maternity leave
According to this, a woman in her maternity can take leave with full payment. She can take leave for up to 45 days, days before and after delivery. But the woman will be paid half if she is working in the firm for only one year or less.
        An employee can work for 8 hours and not more than that
An employee can work up to 8 hours each day. But this working hour can differ depending on the type of job and festival. Time can exceed if they work as a waiter or a watchman. And the time can also be reduced if the work is related to their health. The time can be reduced by two hours if is the time of Ramadan.
        Types of leave they can apply for
Ø  Annual leave: an employee will be granted 2 leaves each month if he worked in the firm for at least six months. An employee will be granted at least 30 days' leave if he/she has completed 1 year in the firm.
Ø  Special leave: if the employee can take special leave for any reason only once, but it will be a non-paid leave.
Ø  Sick leave: an employee can get a sick leave up to 90 days each year. But he will not get full payment for the whole period of 90 days, for 15 days, he will be fully paid, next 30 days, he will get half-payment, and for the next 45 days, no payment at all. After rejoining, if the employer wants, he/she can put the employee under examination.
        Employee can get facility depending on the situation
Depending on the condition of the area the employee lives, depending on the distance and transportation facilities, he/she will get:
Ø  Medical help
Ø  Transportation services
Ø  Food arrangements
Ø  Drinking water
Ø  Entertainment amenities
There are many other facilities an employee can get, medical expenses, advantages after resignation only after serving more than one year, compensation for early termination, a grace period of 30 days after the visa expiry, and so on.
Violation of rule
If any of the employees violates any rule of the company, then the penalties, the employer can impose are
        Suspension
        Warning
        Fine
        Reduce payment
        Restriction in promotion
        Restriction in periodic bonus
UAE labor law consists of many benefits for the employee like the safety of the employees, providing them proper shelter; food, drinking water, and also transportation facility, but there are many disciplinary rules whose violation can lead to many problems for the employee. if you want to know more about UAE laws, contact our Labor lawyer UAE.