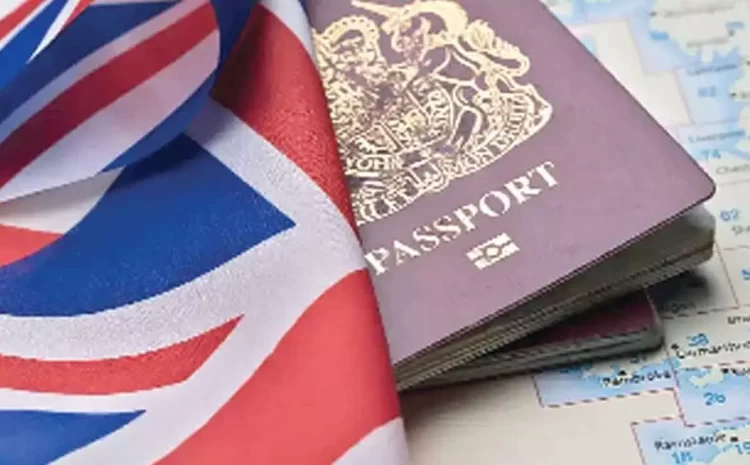 UK VISA EMPLOYMENT SPONSORSHIP FOR SKILLED WORKERS: All you need to know
Non-UK residents require permission to work in the UK hence, those who desire to work in the UK will need to apply for a work visa. The UK government has in recent times made job openings for foreigners from other countries who fit the job description to apply for the job through sponsors who are eligible to employ foreigners from other countries. Arguably, this became necessary for the UK to do to hold onto its strategic economic advantage.  There are many work visa routes available to attract various profiles of workers However, we will summarise the skilled worker visa as a valid and legal migration route.
The Skilled worker visa (formerly the Tier 2 (General)visa) is one of the sponsored UK work visas through which the UK welcomes talented experts to work for an approved sponsor in an eligible role and this is the main immigration route for non-UK resident workers. Under this program, roles that fall below the required skill level (below A-level) will not be eligible for the skilled visa route. Among the famous callings on the rundown are IT, finance, teaching, medical services, and engineering.
The Skilled Worker visa is required for skilled workers who must travel to the UK. If  skilled worker employment in the UK has been offered to you, you may apply for this visa.  The required wage for this visa is £25,600, which is equal to the "going rate" for the profession.
In order to qualify for the UK visa job sponsorship you must be eligible and suitable.
TYPES OF PERMITS
Depending on which of the following applies to the workers a sponsor wants to fill available positions, there are different types of license
"Workers" – for long-term or specialized employment
"Temporary workers" – for a particular temporary employment category a license for either one or both types of workers may be requested.
A 'Worker' license will let you sponsor people in different types of skilled employment. The skilled work can be for a short time, long-term, or permanent depending on the worker's visa.
The license is split into:
 'Temporary Worker' license will let you sponsor people on a temporary basis, including for volunteering and job-shadowing. You can only get a Temporary Worker license for specific types of employment and visas.
PROCESSING TIME AND COST
The cost and time required for processing the application vary with the time frame of the job (Long or short term). You can apply for this visa three months before you start working in the UK. The beginning date will be referenced in the endorsement of sponsorship you will get from your UK employer.
REQUIRED DOCUMENTS
Upon application for your visa on sponsorship, depending on the type of work schedule certain documents will be requested at the visa issuing office.
Having a legitimate Declaration of Sponsorship from your employer
Pay and monetary subtleties
Current identification and travel history
Affirmations demonstrating your English abilities
Criminal record declaration
Other supporting records
WORKER DEPENDANTS
Your accomplice and kids can likewise apply to go along with you or remain in the UK as your 'dependants' on the off chance that they're qualified. They'll have to finish different applications.
On the off chance that their application is effective, their visa will end on a similar date as yours.
WE CAN HELP
It is important to seek legal advice to understand the skilled worker route before starting out your application process and at eLegal Consultants, we are eager to meet you and are prepared to accompany you on your journey to achieve your goals. Call us right away.