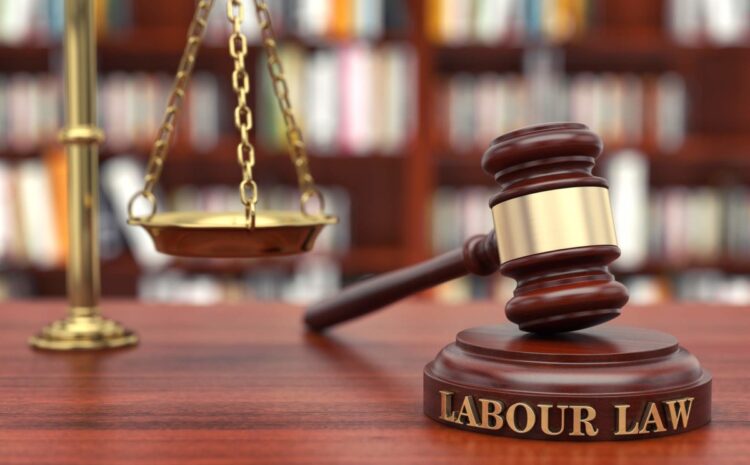 Regulating the activities that go on in work places, especially in the private sector, remains a constant, yet hardly fulfilled, demand of the workforce in UAE.  The good news is that with the new UAE labor law presenting the largest set of employment reforms, the protection of employees' rights as well as provision of a better and more flexible working environment is guaranteed. 
The Federal Decree Law no 33 of 2021 alias the new UAE labor law issued by the UAE President, His Highness Sheikh Khalifa bin Zayed Al Nahyan will be put in effect from February of 2022. It not only aims to reform the ongoing work practices of private sector but has great potential to empower the employees. Many legal professionals in the UAE have already shared their views on the usefulness of this labor law in establishing an international working standard in the country. 
If you are curious to know more about this law, you are in right place! In this blog post, you'll get the top highlights of the new UAE labor law explained. 
What to Expect?
Introduction of a 3-year limited/fixed term contract between employee and employer.
Employment of teenagers above the age of 15 years.
Paid leaves to new mothers, leave entitlement to new fathers and for an event of bereavement
Most promising amendment since establishment of the UAE labor Law
The Federal Decree Law no. 33 of 2021 is the most promising amendment since establishment of the UAE labor law. It is the government's rebuttal to the outbreak of  the Covid-19 pandemic, coupled with advent of modern technology, which has brought a dynamic shift in working culture across countries.
Flexible employment contract
In most cases, the result of changes like this could be stressed-out employees, glorification of hustle culture, and no time for family or self. However, employment contracts were for an unlimited period previously hence creating hindrances for employees trying to change their job. 
The new UAE labor law introduced new employment contract policies, besides the regular full-time contracts, like part-time, temporary and flexible employment contracts as well as other models of work including self-employment; condensed working weeks and the shared job model,  to make sure both the employer and the employee have a clearer understanding of the contract and it is in their best interests. 
Strict probation laws
Employers oftentimes fail to manage workforce poorly. Many employees are either fired or leave the job on short notice, or no notice at all, leaving the employers in a situation, where employment costs go in all vain. 
This new law demands that employers must give a minimum of 14 days notice before firing an employee on probation. Employees who wish to switch jobs during probation are required to submit a one-month notice and if they want to leave the country during probation, they must submit a 14-day notice.
Leaving the country without notice during probation will render employees a one-year ban from obtaining a work permit., The strict regulations on probation of new employees will help employers to avoid incurring high employment costs as well as protect the employee from wrongful dismissal. 
Innovative steps to match international work standard
Employers all over the world are emphasizing introducing a humanitarian approach to managing employees. This makes operations of private sector sustainable and improves the welfare of employees.
Minimum wage rate set by cabinet
When wage is set via negotiation between employer and the employee, chances are that the employee is exploited due to scarcity of job opportunities in world job market. Though the corporate landscape of the UAE is skyrocketing, employees are still often exploited.
Now the exploitation of employees can be controlled largely with the cabinet setting a minimum wage rate for employees. This will benefit the employers as well by enhancing employee motivation and thereby employee retention. 
Reformed Leave Policy for Better productivity and work-life balance
This new UAE labor law has introduced several reforms in terms of leave entitlement of employees and employers. Female employees working in private sector are now eligible to  a total of  60 days paid maternity leave – 45 days which will be fully paid, and an extension of 15 days at half pay.
In the case of a special needs child, the mother is entitled to an additional 30-day fully paid leave, which can be extended to another 30 days with no pay. If the  new mothers are unable to return to work after their maternity leave has ended, they are entitled to an additional 45 days with no pay. However, a medical certificate must be provided.
Working fathers are entitled under the new UAE law to a five-day paternity leave that can be taken concurrently or intermittently up to six months after the child's birth.  
Furthermore, keeping the family values and emotional health of employees, this law allows employees to apply for 3-5 days of leave for an event of bereavement. Also, after two years of work with an employer, employees are entitled to a 10-day study leave if they are enrolled in an accredited institution inside the UAE.These great initiatives will not only bring balance to the lives of the UAE workforce but enhance productivity.
Preparing the UAE to embark on its economic journey for the next 50 years
Making a mark in the global growth curve requires a futuristic approach to running economic operations. The new UAE labor law aims to protect employers from exploitation and is a part of the UAE government's efforts to create a flexible and competitive work environment as the country prepares to embark on its journey towards a sustainable and growing economy for the next 50 years.
In this relation, the labor law stresses the importance of securing the right and safety of women employees, establishing equality in employment strategy, and providing benefits to employees. For instance, this law allows new parents to enjoy better maternity/paternity leave policies to ensure they can care for their newborns.
Final note
The New UAE labor law is a great initiative to implement up-to-date labor policies for the welfare of employees. In addition, it has great potential of supporting employers' efforts to manage employees more effectively. This way, the UAE can embark on its already rising economic journey and rank in the global curve.