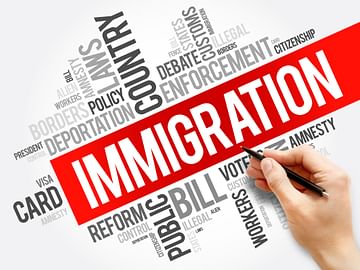 Tourist and Visit Visa holders
If you arrived into the UAE with a Tourist or Visit visa, the acceptable grace period is ten (10) days. However, if the Visitor or tourist overstays beyond the grace period, a charge of AED 200 will be applicable from the first day after the 10th day grace period and a subsequent AED 100 will be paid for every other day. Additionally, a service charge of AED 100 for all the days overstayed will be paid alongside the cumulative total amount at the airport or immigration office before being allowed to exit the country.
A 30-day grace period is available to resident visa holders after the expiration of their Resident Visa. The grace period can be utilized to apply for another resident visa or arrange to exit the country. There are no fines during the grace period.
Accordingly, if a resident visa overstays beyond the 30-day grace period, a charge of AED 125 is applicable for the first day and subsequently, AED 25 will be applied for each additional day(s).
Should the overstayed days accrue up to six (6) months, the daily fine will be increased to AED 50 per day and after one (1) year, it will be AED 100 per day.
Do you require Visa services? Contact us for a free quote today.