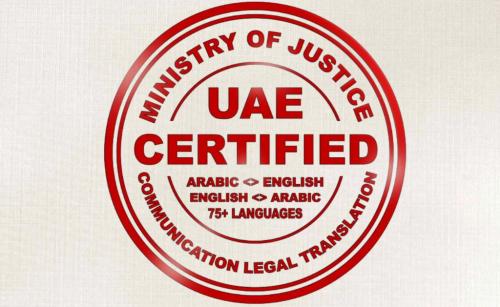 [vc_row][vc_column][vc_column_text]A legal translator in Dubai is a translator delegated by the UAE Ministry of Justice to translate and authenticate all official documents in his/ her language pairs. Any translation fixed with the seal of legal translator in Dubai is deemed an official document and requires no further attestations by any official entity, i.e. official translation services.
If you are looking for legal Translation in Dubai, look no more! eLegal in Dubai is your best destination for top-notch, error-free  legal translation in Dubai . we can translate your documents and certificates with the highest quality and speed at affordable rates. Our specialized legal translators in Dubai have the legal background, deep-rooted experience and linguistic potentials required to provide an added-value and accurate translation of your projects of whatever volume or tight deadline. Our team of legal translators in Dubai is fully aware of the applicable civil, criminal, corporate, personal, labor, residency and naturalization, family laws and regulations of Dubai and UAE and has an excellent command of the legalese used in each specification of law.
Choosing the right legal translation office in Dubai saves you money, time and headache, as any misinterpretation of your legal documents may put your case or life at risk. In this regard, you can count on us for timely and reliable legal translation in Dubai, with the fulfillment of the highest standards of accuracy, legalization and professionalism.
Our various clients identify us as the most trusted provider of legal translation in Dubai.
Our legal translators are competent in three areas, First: Linguistic abilities and the writing style of target language, Second: pertinent terminology in legal field, Third: deep knowledge of the legal systems of the source and target languages.
We ensure to stick to these rules in every legal translation project to ensure the highest quality and reliability of our translation works at all times.
To keep the peace of mind you deserve with your documents, contact us today.[/vc_column_text][/vc_column][/vc_row]