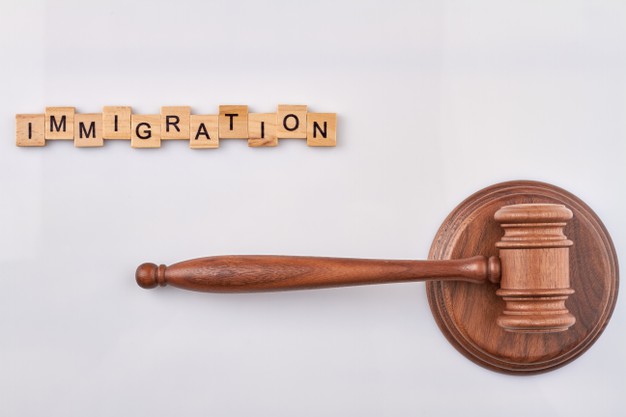 5 things to discuss with your immigration lawyer if you are applying for a visa in Dubai
Dubai, one of the largest business hubs in the world, has a set of strict laws and regulations to control the wave of immigrants. The UAE has strong control over foreigners entering and exiting the country. Along with the federation law 6, 1973, the UAE government has issued several other laws and regulations under many circumstances and orders. Therefore, whenever you need to apply for a Visa in the UAE, hiring an experienced immigration lawyer is essential to complete the process.
However, while applying for a visa in Dubai, you should also educate yourself with some basic rules and regulations except following your immigration appeal lawyer blindly. In this blog, we have mentioned the 5 most important things that you need to discuss with your immigration lawyer. Let's have a look at
What are the types of Visa?
A visa allows foreigners to enter and stay in Dubai for a short, long or temporary period. Therefore, it is important for you to know what type of Visa you are going to apply for. Suppose, you need a student visa; in this case, you need to consult student visa experts. However, the following are all types of Visas that allow entry into Dubai's territory.
Tourist Visa
Transit Visa
Visit Visa
Multiple Entry Visa
Residence Visa
96-hour Transit Visa
14- Transit Visa
60-day renewable Visa
There are different rules regarding different visas. You can contact us to learn more about this.
What are the basic requirements to apply for a visa?
It is one of the most important things that you need to discuss with your immigration lawyer.  You should know that there are different requirements for different types of Visas in Dubai. The requirements change with the category of Visa. However, the following is the list some basic requirements for all kinds of Visa.
Your color passport photograph
A copy of your passport
A color copy of your Emirates flight ticket
Visa application form
96-hour Transit Visa and Visit Visa also have some additional requirements. You can contact our immigration appeal lawyer to educate yourself on the requirements for the different visas.
Who issues my Visa?
When you are applying for a Visa in the UAE, you should know which governing body issues the VISA. You should discuss this with your immigration lawyer. It not only helps you to learn more but it is also a great chance to test the knowledge of your lawyer.
The GDRFA issues all the Visas and also allows foreign nationals to enter the UAE. This government body controls nearly the entire aspect of immigration law in Dubai. They follow the rules of federal law, 6 of 1973 which was later amended by Federal Law Number 13 of 1996.
Is there any type of ban on visas?
When you apply for VISA in Dubai, you should also learn if your Visa can be banned under any circumstances. Discussing this matter with your immigration lawyer can help you to take precautions. There are mainly three types of possible bans that are:
Labor Ban
Permanent Ban
Immigration Ban
Each ban has its reasons and circumstances but if you follow certain rules, you can lift the ban. To learn more, you can contact us.
How much the service costs and what is the payment structure?
Last but not the least, you have to learn about the cost associated with the service and how your service provider receives the payments. There can be several charges including Visa registration, service charges, etc. Having a clear idea about the charges helps you to have clear idea of the process.
Wrapping Up
The above-mentioned is an overview of the facts that you need to discuss with your lawyer. At eLegal Consultants, we have a team of professional immigration lawyers to ease the process of Visa application and registration. Apart from this, we help you to get citizenship by an Investment lawyer attorney law firm, and Document Attestation services. Feel free to contact us.