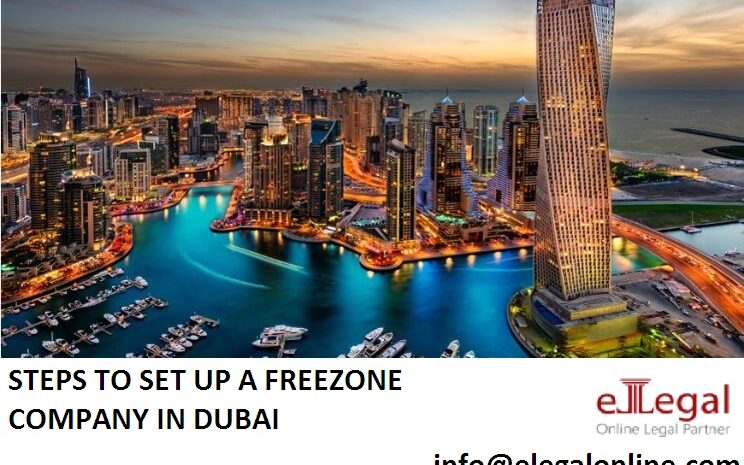 STEPS TO SET UP A FREEZONE COMPANY IN DUBAI (Freezone Company Formation In  Dubai UAE)
Dubai has become the greatest business hub in the world right now. The entrepreneurs are looking forward to setting up their financial venture in Dubai due to the investment-friendly government policies and the new start-ups are greatly benefited from it. The business ambiance and the global market that the business in Dubai offers is extremely lucrative and if you can use this market in your favor tactically your monetary success would soar high.
you may be looking forward to a  Freezone Company Formation in  Dubai UAE  as a Freezone would provide you better incentives which would make your business more beneficial. You may intend to start as a freelancer or set up a Freezone company and provide employment to others. Nevertheless, not all free zones in Dubai would provide you the permit for freelancing, thus, before going into the business you must be well versed in the different judicial departments regarding it that the country offers. 
The steps that you must take to have a Freezone Company Formation in  Dubai UAE –
Judiciously choose your business activity – First, you must be very confident and convinced about what kind of business activities that you would like to pursue. Now is the time that you need to register your company from a proper place. The license that you can apply for completely depends upon the activities that you would like to pursue in the business.


 Choosing the free zone -After deciding upon the activities that you desire to pursue it is time that you choose the perfect free zone that is applicable to you. You must decide whether you would like to go for a sector-specific free zone. Healthcare, media, Maritime, are Dubai's industry-specific free zones. There are other varieties of free zones available such as Dubai South and DMCC.  You need to decide according to your intentions and commercial activities. 


Select a company name- Naming your company is one of the most important things. Both the practical and emotional aspects must be there in your perspective before opting for the perfect name. Does your name have that emotional appeal? Does the name provide proper knowledge about your activity and at the same time does it sound phonetically good? You must answer all these questions and with a judicious mind make the perfect decision for your Freezone Company Formation in  Dubai UAE.


Apply for the license – License is extremely important for the business. Upon the activities that you choose for the business, you will get the license and you have to provide all the authentic documents. The verification of the documents is very essential and you must consult a professional for a better outcome. As this process requires a law expert, only a good consultant can solve your problem with competence.


Apply for the Visa– This is the time that you apply for the visa and get ready to visit the country for a better business proposition. Obviously, if you intend to have your own domestic employees you must apply for their visa as well.


Corporate Bank account has to be opened- It is incumbent that you have to have a corporate bank account if you intend to have  Freezone Company Formation in  Dubai UAE. However, you must be well concerned and knowledgeable about the rule and regulations of the state as well as the bank regarding this. If there are any hidden charges that the bank may take, you should talk with them with before and ensure that the account should provide benefits for your financial venture.
If you intend to have a Freezone Company Formation in Dubai, you can always contact Elegal consultants for the best guidance and fulfill your dream of entrepreneurship.