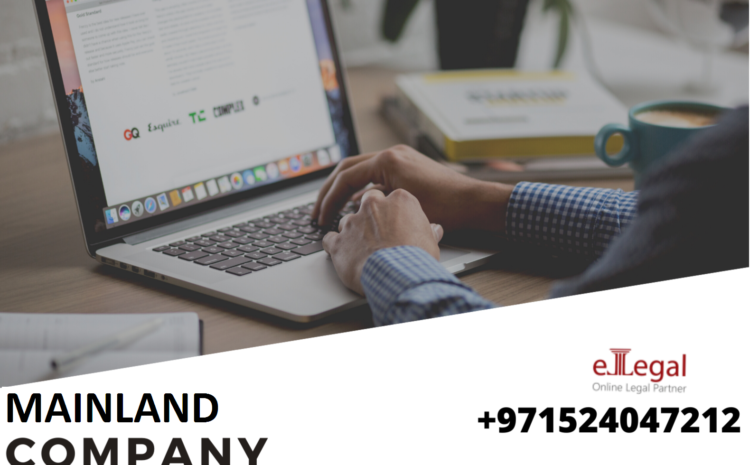 Mistakes to Avoid While Setting Up A Business In The UAE (Mainland Company Formation In Dubai UAE)
UAE is one of the most lucrative places for commercial investment. It is considered investment-friendly and extremely profitable due to the flexible and open economic policies of the government, which embraces new investments. It also ensures excellent logistics and the bank regulations are also very flexible and comfortable for any new investors. So, if you are planning to have a Mainland Company Formation in Dubai UAE, it is always a wise decision. The financial regulations and government policies of the country are extremely compliable with capitalist investment and encourage financial investment in multiple ways.
However, there are several loopholes that you must always avoid as they may create a great problem later.  Mainland Company Formation in Dubai UAE, though looks very profitable, can provide you with several hurdles if you are ignorant about the mistakes that you are prone to make. So you must always avoid some common mistakes to prosper and flourish in this field with excellence and great prowess.
Common mistakes you can make for Mainland Company Formation in Dubai UAE-
Not choosing the right free zone, business license and company activity- It is imperative that if you intend to have a successful business venture in UAE you need to carefully choose a right free zone, business license, and company activity If you fail to do so, you can face many legal hurdles that would be hard to surmount. You have to choose the right parameters with extreme dexterity to continue a successful business operation for a long time. All commercial activities in UAE have to be licensed by the concerned authorities. You must be cautious about this fact and the process and conditions of licensing should be scrutinized properly.


Breaching the Employment Agreement- It is not legal in UAE that an individual would open his own business while working under an employer and without the latter's NOC. The UAE is extremely strict about the Employment Agreement and you must know the nuances and the details of the law regarding employment before engaging in any Mainland Company Formation in  Dubai UAE. If you violate the laws, even inadvertently, your financial venture can be jeopardized. Thus, it is always wise to completely know the law and adhere to it. 


Opening a Bank Account without knowing the bank details– Bank fees can sometimes be a great burden for a new company or a start-up. You must be completely aware of all the rules and regulations that the company offers. You must talk clearly about all the hidden charges that the bank may take from you. You have to make sure what kind of interest rates the bank is offering and must have thorough knowledge about the different aspects of bank regulation and what bank rules the government has set up before commencing your journey.


Not having Agreement or Signing unenforceable laws– At the inception of your business start-up it is quite common that the contracts are agreed upon verbally. But it must be avoided at any cost as it may cause several disputes later. It is always better to have written agreements and documents for a healthy business venture. However, you must need a proper guide to make things properly. Before signing the agreement you must be completely sure about the laws and rules that the country provides regarding financial ventures. Without a thorough knowledge, you cannot sign a proper treaty that, thus, it may completely hamper different aspects of your business.
These given tips will help you in the foundational level but the in-depth knowledge and guidance to have a Mainland Company Formation in  Dubai UAE, you can always contact Elegal consultants and we will provide you with the best guide for setting up a proper and profitable business.