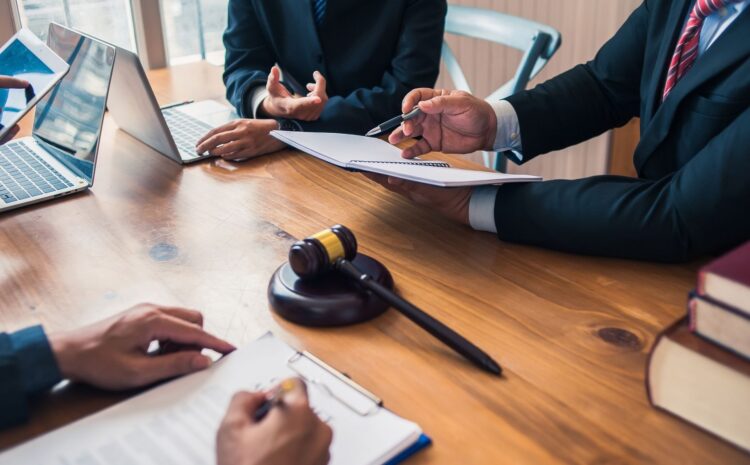 The family is known to be a group that mainly consists of a man, a wife and children. The family plays a vital role in society which is why steps are in place to ensure that families do not break apart due to disputes. The idea of the family under Nigerian Law is narrowly linked to marriage. It is inevitable to avoid disputes in our lives the same way disputes are inevitable in marriages. Disputes arise in most marriages due to disagreements between members of the family because different people coming together with diverse ways of life are bound to disagree on certain things. Due to this, a need for a form of settlement between disputing parties.custom nfl jerseys wig outlet nfl jerseys for sale adidas ultraboost mens nike air max 97 best nfl jerseys custom nfl jersey nike air max black and white nfl custom jersey custom hoodies for men sex toys for beginners custom jerseys baseball male rose sex toy adidas shoes adidas yeezy womens
Prior to the emersion of the court system as a means of settling disputes between parties, disputes in marriages were settled in an amicable manner which could be settled through traditional negotiation, or mediation. An elder within the family is assigned to serve as a mediator between the parties to reach a settlement. Where favourable settlement is not achieved, the case shall then be referred to the King who makes a binding declaration which then becomes precedent. The aim of this concept of settling disputes was to maintain peace and tranquillity and to avoid wasting time on the dispute without reaching a positive resolution. Litigation which was later introduced has been used over the years as a means of settling family disputes but the disadvantages of litigation in settling family disputes outweigh the advantages. Some of the reasons why litigation is not encouraged as a tool to settle family disputes are;
A long period of time is used before reaching a settlement.
It is adversarial in nature.
The possibility of a rift between the parties after a divorce is high.
The proceeding creates an emotional upset between the parties especially when children are involved.
Using litigation to settle family disputes is expensive.
Application of Alternative Dispute Resolution In Marital Disputes.
Alternative dispute resolution is another means through which a dispute can be resolved. It is a process of resolving disputes by initiating alternative means to settle civil or commercial disputes without resorting to litigation. Alternative dispute resolution is becoming the best means of resolving disputes which makes it the leading tactical method of settling marriage disputes which are considered to be a private dispute that needs to be settled in the most amicable manner. There are a ton of reasons why marriage disputes should be settled via alternative dispute resolution and some of the notable reasons are;
It helps to properly manage the emotions of the disputing parties as they will be allowed to analyze their issues in a friendly atmosphere as against litigation which takes an adversarial approach.
Alternative dispute resolution ensures that enmity is not created but rather makes it easy for the parties to work under a cordial relationship.
There are different types of mechanisms that are used to resolve disputes, but in this post, we will be providing you with alternative dispute resolution mechanisms that can be used to settle marital disputes.
The alternative dispute resolution mechanisms that can be used to settle marriage disputes are;
Arbitration
Arbitration is a dispute resolution process where an unbiased third party is appointed to hear both parties. The third party can be appointed by both parties if the arbitration is voluntary. The use of arbitration for divorce can be described as an informal litigation where a mini-trial is conducted. The couples are expected to pick a third party who will serve as an arbitrator in the case. The arbitrator hears both parties after which he reaches a final decision that is binding on both parties. The parties play a great role in influencing the decision of the arbitrator. The decision of the arbitrator can be binding or non-binding depending on the parties. If the parties want the decision of the arbitrator to be binding, they will accept the decision and such decision will be made a formal judgement which is also known as an award. In the situation where the parties are not satisfied with the decision of the arbitrator, they can reject the decision which will not be binding on them.
Mediation
This is another means of alternative dispute resolution in settling marital disputes. This is more of a co-operative decision-making process where an unprejudiced third party assists the parties to resolve their differences as relates to divorce. The third party in this process is known as the mediator who helps the parties identify their issues and influences them to reach an agreement. The mediator conducts the mediation process in an impartial manner and does not make decisions for the parties.
Collaborative Divorce
This process is initiated when both parties in a marriage have agreed to dissolve their marriage. The procedure for this is that the parties after having decided to separate, work along with their lawyers and other family members in order to reach an agreement that will favour both parties and children after the divorce. This process makes it easy for couples to negotiate the terms of their separation without any rigorous process.
Conclusion
Adversarial means of marriage divorce is quite tedious and leaves an unforgettable memory with the parties even after the divorce. It is best to separate through any of the mechanisms provided in this post as it helps to maintain and keep a friendly relationship between the parties which will in turn have a positive impact on the lives of the children. You can contact us at elegalconsultants for free legal advice in Nigeria pertaining to marriage counseling and divorce.
For more information about any legal service of any type or company formation in the Middle East, or for all your business needs, advice, compliance and legal requirements in the UK, Asia and Africa please feel free to contact us for a free consultation. We are just a click away. We also assure you that we will tend to your requests.
We at eLegal consultants look forward to meeting you and are ready to journey with you to realize your dreams. Contact us today.