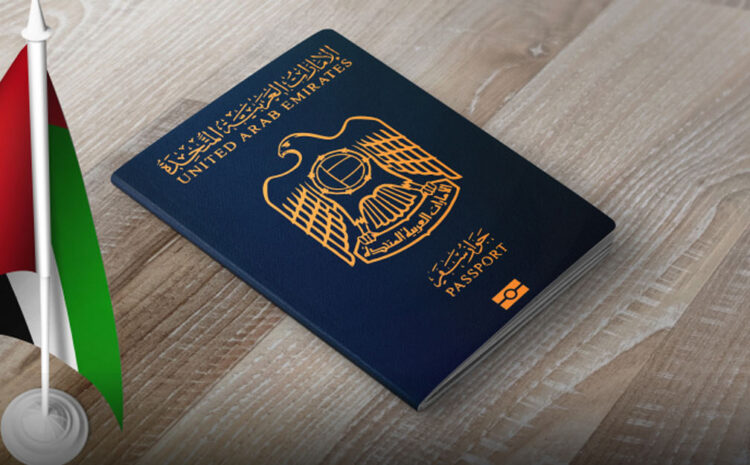 If you are an expatriate in the UAE, you are validly allowed to have a visa as well as an Emirate Identity Card (EID). The visa and Emirate ID Cards can only be valid for a varying period of time and once the time arrives, it becomes invalid but can be renewed almost immediately. Renewal of the EID has to be initiated 30 days before the expiration date.custom jersey nike air jordan 4 lingerie and sex toys nfl jersey sales nfl jersey sales nike air max terrascape 90 on feet custom baseball jersey cheap sex toys adidas yeezy 500 adidas yeezy foam runner mens stores best sex toys for men adidas ultraboost shoes nike air max 270 sale best nfl jerseys nike air jordan 1 womens
On the 28th of November 2022, The Federal Authority for Identity, Citizenship, Customs and Ports Security (ICP) made a pronouncement on their social media handles on how the renewal of the visa and EID can be done swiftly through their website.
The ICP made it known that once your visa and EID are due for renewal, you can now renew them online without the need for you to go anywhere for the renewal. This implies that you can carry out the renewal process from the comfort of your home or office together for both the Visa and EID.
The renewal application can be completed via their website at www.icp.gov.ae  or through the smartphone application which is "UAEICP" which can be downloaded on the Apple App store and the Google Playstore.
Guidelines to Follow
There are laid down steps as provided by the ICP on how to apply for the renewal of the visa and the EID and they are;
Register yourself as a user by logging in to your UAE PASS or logging in to smart services.
Choose the Residence Permit and Emirates ID Renewal service.
Review and update the retrieved data and pay the fees.
Submit an application to renew your ID card.
Receive your Emirates ID through the certified delivery company.
The ICP in its announcement provided additional information by urging applicants to input their information accurately as information wrongly provided can be fatal to the renewal process.
You are also further advised to ensure that your data which ranges from your contact details, email address, and delivery method is accurately entered during the registration process. Also, note that the data you enter will first be reviewed and endorsed by the ICP.
Documents Required by an Expat to Renew Visa and Emirate ID
Below is the set of documents that will be required for the renewal procedure;
Original and Valid Passport
Original and valid residency visa
A residency visa under renewal is applicable
Old Emirates ID card
For children under the age of 15 or newborn, a personal photo of5cm X 3.5cm size with a white background; an original birth certificate or the EID of the father.
It takes a period of 24 hours to five days for you to get your renewed visa and EID depending on the method you choose.
Conclusion
This post was intended to give you an idea of the possibility of renewing your visa and EID together and how you can apply for them. If you are in Dubai or anywhere in the UAE, we are among the best visa consultant in Dubai that offers visa service in the UAE, Immigration service and a host of others.
For more information about visa applications of any type or company formation in the Middle East, or for all your business needs, advice, compliance and legal requirements in the UK, Asia and Africa please feel free to contact us for a free consultation. We are just a click away. We also assure you that we will tend to your requests.
We at eLegal consultants look forward to meeting you and are ready to journey with you to realize your dreams. Contact us today.