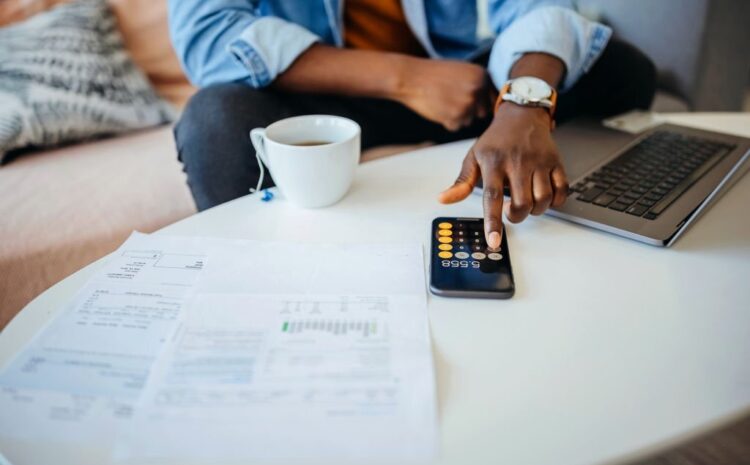 The Nigerian Government has recently passed into Law "The Access to Higher Education Act, 2023" into Law which is also known as the 'Student Loan Act'. The motive for passing the Law is to allow Nigerian students in government-owned higher institutions to easily access non-interest loans to help them fund their higher education with the condition to pay in installments two years after passing out from the National Youth Service Corps (NYSC).
As a student who intends to apply for the student law, the law stipulates certain requirements and conditions that must be met before you can be eligible to apply.adidas white shoes nfl team shop adidas yeezy 700 nike air jordan 11 cool grey nike air jordan 4 black canvas rams super bowl ring nike air jordan 6 retro cheap jordan 4 best nfl uniforms nike air max 90 shop jordan sales of air jordan adidas yeezy shoes fantasy football trophies gay sex toys
Eligibility Criteria
You must be admitted into an accredited owned government higher institution in Nigeria
The income limit of your parents or guardians must not exceed #500,000 per annum
You must also present a minimum of two guarantors who must fall into one of the following categories;
A civil servant in service of at least level 12
Legal practitioners with at least 10 years post-call-experience
Justices of peace or Judicial officers
What makes one Ineligible to Access the Loan?
Default in loan payment
If you as a student acquired a loan previously from any organization, and it is confirmed that you defaulted in making payment as at when due, then this will incapacitate you from accessing the loan.
Where also your parent has defaulted in paying any loan or the student loan, you shall be disqualified from applying for the loan.
Examination Misconduct
If you have been involved in exam malpractice in school this will make you ineligible to access the student loan
Drug Abuse
Students who are or were involved in drug abuse and were convicted of the offense are not eligible to apply for the loan
Felony
A student that has been convicted of any felony or offenses of dishonesty or fraud cannot apply for the loan
Required Documents
Means of identification which could be a national identity card or international passport
Proof of admission from an accredited institution in Nigeria
Transcripts or academic certificates if required
Proof of parents/guardians income through their bank statements
Contact details and personal information of your parents/guardians
Completed application forms provided by the loan provider
Your recent passport photographs
How to Apply for the Student Loan
The simplest way to apply is to visit your bank and request the student loan application form and submit your application through them to the chairman of the committee tasked with disbursing the student loan fund.
Student Loan Repayment
The conditions set out in the student loan bill for the repayment of the student loan are;
Commencement
As a beneficiary of the student loan, the repayment shall commence two years after the National Youth Service Corps program is complete
Salary Deduction
Once you secure a job that is two years after your NYSC, your employer is mandated to deduct 10% of your monthly salary and remit the same to the student loan fund. When you change your job, you must inform the Chairman of the committee within 30 days of resuming employment with the new employer providing details of the new job.
Default in Payment
If you default in paying back the student loan as at when due, you shall be guilty of committing an offense and when convicted, you will be liable to pay a fine of #500,000 or imprisonment for two years or both.
Conclusion
The intent of the Nigerian government in granting access to students is that it enables Nigerian students to be able to afford tuition fees, accommodation, and other educational provisions. It creates flexibility and ease for parents and students to be able to finance their education.
You can contact us for a free consultation in order to provide you with more information on the Nigeria Student Loan.
We provide general legal services ranging from company formation, intellectual property, family law, immigration, and a host of others in the Middle East, Africa, Asia, and India.
We at eLegal Consultants look forward to meeting you and are ready to journey with you to actualize your dreams. Contact us today.