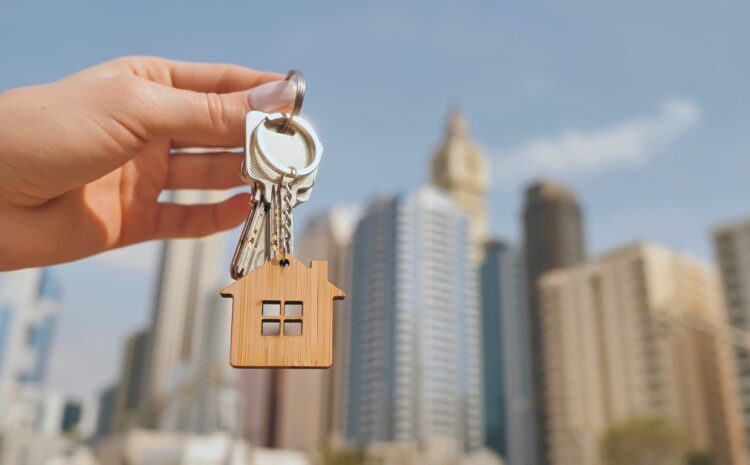 The UAE's real estate market has been experiencing significant growth, with a remarkable increase in sale and purchase transactions over the past five years, now totalling 2.5 times more than before. Numerous apartment complexes and villas are being constructed in regions where foreign investors can make purchases.
Investors who acquire real estate in the UAE gain the potential for additional income and become eligible to obtain a UAE Golden Visa.
Citizens of the UAE enjoy unrestricted rights to purchase real estate throughout the entire country. Also, individuals from select Middle Eastern countries such as Saudi Arabia, Oman, Bahrain, Kuwait, and Qatar also have the privilege of acquiring full ownership of properties.
For foreign nationals from other countries, the ability to purchase property in the United Arab Emirates comes with specific conditions. They are permitted to buy property into full ownership exclusively within designated areas known as freehold zones. In all other areas across the UAE, foreign investors can only hold a leasehold interest in real estate.
In the case of a leasehold, individuals have ownership rights over the physical structure for a duration typically ranging from 50 to 99 years, but they do not own the land upon which it is built.
Notably, when foreign investors attain full ownership of property within a freehold zone, they become eligible to apply for the UAE Golden Visa. These zones are abundant, with nine located in Abu Dhabi and approximately 50 in Dubai.
  Benefits of Real Estate Investment in the UAE
Price Appreciation: The UAE's real estate market is on the rise, with a 60% increase in property sales transactions in 2024 compared to the previous year. This surge in demand has led to a 15% increase in average off-plan apartment prices.
Rental Income: Property owners have the option to rent out their properties, with rental yields ranging from 5% to 8% annually. Renters include tourists, business professionals, and skilled expatriates.
Tax Advantages: UAE property owners enjoy the absence of annual property taxes and income taxes on rental earnings. Taxes are only levied during property transactions, typically at a low rate of 2-4%, shared between the buyer and seller.
Obtaining a Golden Visa: Securing a Golden Visa through real estate investment in UAE's freehold zones allows individuals to become part of the UAE's residency program. The duration of the visa, whether 2 or 10 years, depends on the investment amount in real estate.
A Golden Visa offers the added benefit of enabling investors to establish international transaction bank accounts.
Documents Required for Buying a Property in UAE As An Expatriate.
When buying property in the UAE as an expatriate, the required documents may vary depending on the emirate and the specific circumstances of the purchase. However, here is a typical list of documents that an investor usually needs to prepare when purchasing property in Dubai:
Passport: Your valid passport, which serves as your identification.
Current Residence Visa or Permission to Reside in the UAE: You will need to provide proof of your legal status in the UAE, such as a valid residence visa or the necessary permission to live in the country.
Sale and Purchase Agreement (Memorandum of Understanding or Contract F): This crucial document outlines the terms and conditions of the property purchase. It's a formal agreement between the buyer and the seller.
No Objection Certificate (NOC): If you are buying property on the secondary market (resale), you'll typically need a No Objection Certificate from the developer or the previous owner. This certificate confirms that there are no outstanding charges on the property and that the transfer of ownership is feasible.
Power of Attorney: If you are using a real estate agent or representative to facilitate the property transactions on your behalf, you may need a Power of Attorney document, granting them the legal authority to act on your behalf during the process.
Please note that the specific requirements and procedures may vary, so it's essential to consult a Real Estate and Property Lawyer UAE, to ensure that you have all the necessary documents and comply with local regulations when purchasing property.
For more information on Real Estate and Property Purchases in UAE contact us