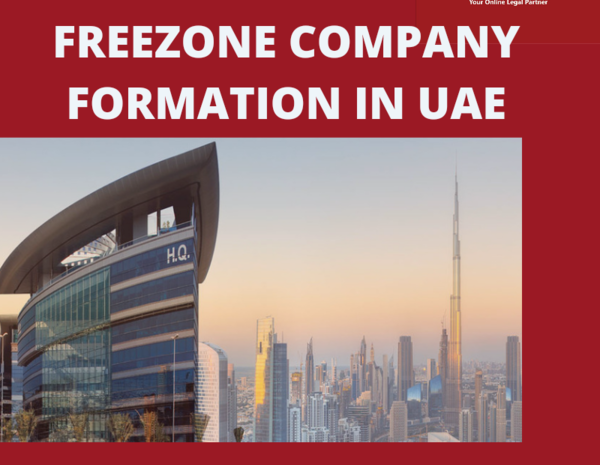 UAE is recognized as the terminus of expats for developing a new business for the maximum period. If you plan a Mainland Company Formation in Dubai UAE, it's important to know the legal pros and cons of it first. The major advantages of a 100% ownership company in Dubai are described below:
The business heads have full control of the business for the international investors that are willing to get into the local markets.
The business owners of 100% ownership companies have the opportunity to protect the IP or intellectual property rights, technical expertise. Moreover, they are also able to safeguard the machinery and business tools.
The drawbacks are enlisted below-
Have to follow and work in accordance with the government restrictions
The business heads are required to develop a strong internal labor-management mechanism to avert any disputes between the employees or the domestic ones and the employees or the foreign individuals.
Now, let's discuss the free-zone companies.
Free-zone businesses generally serve certain sectors and usually make it uncomplicated to steer the legacy of initiating a new business. Mainland Company Formation in Dubai UAE is now easy with the assistance of seasoned legal experts in UAE. So, below are the major pros and cons of free zones companies-
Benefits :
Full Ownership- This characteristic of Free-zone business captivates the attention of the majority of individuals.
Freedom from tax– The businesses that possess a UAE free-zone setup, acquire the power to get exemption from paying taxes. Such first are actually exempted from all forms of export, import duties.
Maintains confidentiality– The Free zone firms maintain privacy about any sensitive information. Such entities also do not reveal any information about the assets that are acquired by any UAE Free-zone business setup.
Lack of trade restrictions– In such a setup the firms are entirely given the freedom to trade with other businesses within their Free-zone dominion. Moreover, such companies are able to conduct trade overseas with no such strict trade barriers.
No requirement for the presence of any physical setup- As there is no such essential demand for developing a physical office, therefore a lot of time is saved. As a result, business heads really do not require spending much in their initial years. They can start their journey as a tiny part and expand from there eventually.
Freedom from Import duties- When businesses conduct the business imports within the Free zone dominion they mostly get an exemption.
Beneficial Directives for Visa and Accommodation– The heads of the Free zone entity can hire employees as they need, acquire visas for only themselves but for the employees, and close ones without any complications.
Everything that has an advantage comes with some disadvantages as well. To list below are some cons of Free zone businesses-
Trade limitations within UAE – Complications arise when the free-zone firms desire to trade in regions that do not belong in the Free zone. Thereupon, it becomes a significant aspect for such firms to recruit a commercial agency that can conduct such acts on their behalf.
Limitations on expanding business in on-shore regions- A major drawback is that Free-zone firms involve confinement to conduct their business operations within a specific region. The business heads of such firms are not authorized to expand their functions into the other UAE domains. Therefore, this instance reduces the chance for further growth.
Can perform some particular businesses only- Every domain of Free zone has some set-forth business fields. Such business firms are not allowed to conduct any businesses within any Free Zone region. For instance, free zone firms are not permitted to get into any business partnerships with the mainland firms of the UAE.
After assessing the benefits and limitations, it can be said that developing a Mainland Company Formation in Dubai UAE is lucratively advantageous these days. Despite this, not every business will be successful in the UAE Free zone or in Mainland UAE. So, the business heads need to research well before opting for a Free-zone firm. To learn how you can register a Mainland Company, feel free to consult eLegal Consultants, experienced company registration and management expert in the UAE.