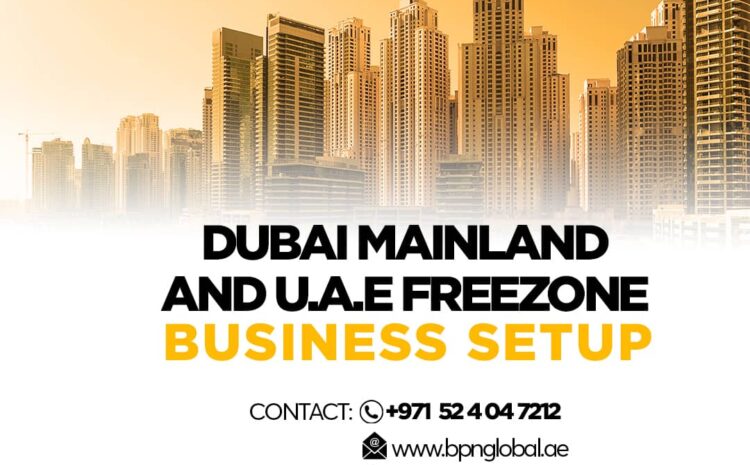 Starting a business in the UAE has become easier nowadays with the assistance of Company Registration lawyers in the UAE. In recent years, the UAE government has offered several incentives for setting up a business in Dubai. The most important thing that a business owner should keep in mind is that apart from the sole proprietorship, the owner requires an Emirati partner with 51% of business shares. Otherwise, we have made the entire process from obtaining business visas to availing business licenses and administration easier for you.
Obtaining a business visa in the UAE 
For business owners and entrepreneurs, there are two types of Visas i.e. a five-year and a 10-year visa.
To get a five-year visa, business owners must link the project with a minimum capital of AED 500,000 and they must have the approval of an accredited business incubator.
For a ten-year visa, the business owners must deposit at least AED 10 million in public investment. Otherwise, they have to invest AED 10 million in a new business or existing business.
Registering your business in the UAE
Registering a business in Dubai may seem to be complex. However, following the basic steps may ease the process for you.
At first, you need to choose the business types to ensure if it is an Offshore Company Formation in UAE or PRO Services Company in UAE, or anything else.
Choose the trade name. However, the Department of Economic Development verifies and approves your trade name at this stage. Remember, the trade name must not violate public morals or religious sentiment and it must be unique.
Once, the trade name gets approval. You need to apply for a business license. Generally, there are four types of license commercial, professional, industrial, and tourism.
Take note that registration and licensing are done at the same time.
For the registration of your business, you need to have the following documents.
Completed application form
Business plan
Specimen signatures of shareholders/directors
Passport copies of shareholders/directors
Letter of intent
To avail of the business license, you need to bring the following.
Board resolution appointing a manager
Power of attorney given
Specimen signature of manage
Photo of manager
Memorandum and articles of association
Share capital information
However, business owners need to register their business online with the Federal Tax authority.
Licenses and permits
According to experienced Company Registration lawyers, business owners can avail themselves of the business license from the department of the economy. However, particular companies require specialized licenses. For instance, a manufacturing company needs to have the approval of the Ministry of Finance and Industry. On the other hand, the Ministry of health issues licenses for medical companies.
Foreign companies opening up a branch in the UAE
There is a huge difference between a branch and a subsidiary of a foreign entity. However, a subsidiary runs as a legally independent company and operates under the UAE business structure. However, it also offers protection from double taxation and operates in a Free Zone.
Administrate your business in the UAE
Last but not the least, administrating your business in the UAE is paramount. Different business set-ups follow different administration processes. Make sure to consult with a Company Registration lawyer. Especially, it includes general ledgers, annual accounts, purchasing day books, credit notes, tax invoices, debit notes, and VAT ledgers.
Wrapping Up
The above-mentioned is an overview of the business registration process in the UAE as an Expat. The process later follows business banking, taxation, insurance, and employing staff. However, if you are seeking an experienced Company Registration lawyer, you can rely on eLegal Consultants. We assist you to deal with all the legal services in Dubai related to company incorporation seamlessly. However, apart from providing company registration services, we offer world-class Company Secretarial Services to ensure the success of your business. Contact us to learn more.