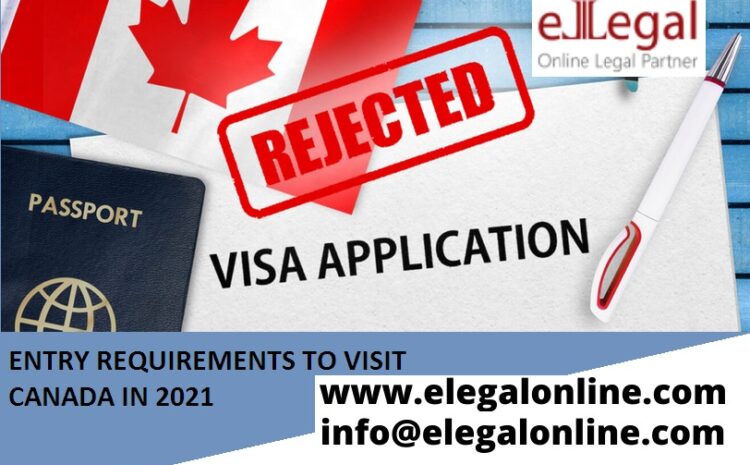 Are you willing to visit Canada this year? You are confused and unaware about the legal documents and your eligibility to go to Canada? Canada is a place where you can get various cultural exposures, business circles, and a lot of there – architecture and natural beauty for the tourist. However, if you are determined to visit his country you need to know whether you are eligible to visit the place or not. What you need is to visit a good and proficient immigration lawyer who can guide you in this aspect with proper care and competency. A good lawyer would guide you about the required documents in a specified format, provide you with legal assistance, and guide you through the various legal rigmarole that you may face.
The entry requirements to visit Canada are –
Valid Passport– You would require a valid passport to get entry to Canada. If you don't have a passport right now just apply for one as soon as possible. However, if you possess a passport, always check the expiry date. The passport has to be updated and valid. Because no country, including Canada, would allow any kind of visitor who would not have a genuine and valid passport.


Should be in good health– Being in good health is very essential for getting a Visa. The Canadian government is very strict about this policy. They would not like to take visitors who have a health issue as his or her health insurance would not be there in the country. However, if someone is ill and wants to visit Canada for recuperation, special permission would be required.


Should not have criminal or immigration-related convictions- Criminal records play a huge role in determining the eligibility of your visit to Canada. Canadian State is very particular about checking your criminal records and if you have a criminal and immigration-related conviction it is extremely difficult to get a permit to get into this country. However, you can always consult a proficient immigration lawyer for better guidance and advice regarding this sector.


Have to convince the immigration officer that you would return- You must show different evidence such as your family ties, business, job, or property in your country to convince that you will return to your country again. The immigration officer would only give you a permit when he would be completely determined that you have all the reasons to come back to your country. Thus, you must prepare the arguments and evidence properly to convince the officer.


Must have adequate money– Canada is a costly country. You would require adequate money to visit the country. Obviously, it is not always a fixed budget that you can bank on. Upon your way of traveling your budget would be determined. The hotels that you want to stay in and the time span that you would like to spend in the country would determine how much money you need to have for a proper visit.


Other requirements– Sometimes in special cases, you may require medical exams and a letter of invitation from some Canadian citizen. However, it is not always necessary. There are occasions that would require you to produce the documents. A good immigration lawyer could easily guide you about this and make you know about the specificity of the requirement.
If you are determined to visit Canada this year, visit the best immigration lawyer for the best advice and guidance. Elegal consultants is highly recommended in this matter. They have their own expert team of highly proficient lawyers who can provide you with perfect guidance and make you aware of the details of the immigration policies in Canada.