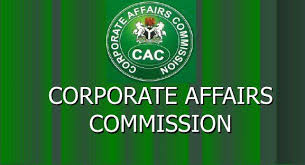 Are you struggling to decide what the best way to register your business is?
Here are some differences between the various registrations available through the Corporate Affairs Commission. (Please note that the list is not exhaustive)
Business name VS Limited Liability Company
It is cheaper and easier to set up a Business name but It is more complex and expensive to register and run a Limited Liabilty Company
The Business Owner bears liability for the debts of the Company while the Shareholders are not personally liable for the debts of the business in a Limited Liability Company
It is more difficult for a Business owner to raise Capital, it is easier for a Limited Liability Company to raise Capital as Shares can be used as collateral
There is no succession of business for Business name especially where the business is run by a sole proprietor (the business dies at the demise of the business owner), There is a succession of business for Limited Liability Company because the Company is a legal entity, independent of the shareholders and directors.
It is not necessary to have general meetings, board resolutions and other formalities for a Business name, A Limited Liability Company must observe all the formalities.
ADVANTAGES
A limited liability Company is more professional in image
It can draw more financial contributions
It shows that the business is more permanent and committed to corporate governance
It instills a sense of confidence in customers and suppliers
A Non-governmental Organization on the other hand has the following advantages:
You can open and operate a corporate account for your organization which indicates transparency and as a result, potential clients will be confident carrying out transactions with you.
You enjoy the exclusivity of use for your organization's name as the Corporate Affairs Commission ensures that once your organization's name is registered with them, no one can register a similar name to yours which helps prevent fraudulent use of your organization's name.
You can easily access loans from financial institutions
It gives the perception that you have structure, are organized and stable.
Non-governmental Organizations being not-for-profit are exempt from taxes which allow you to carry out various business activities without fear of massive tax payment and your finances can be channeled into other productive uses.
It is a corporate entity which means that it can sue and be sued, it can acquire assets and the trustees cannot be personally liable should there any court proceedings, bankruptcy and the likes.
If you are still in doubt, contact us to assist you with all your requirements. We are just a call away.