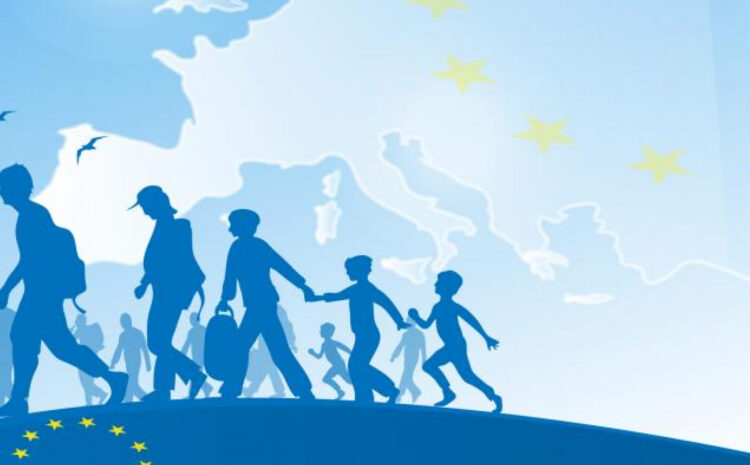 Migrating to European countries is known to be quite difficult for non-European citizens who want to relocate to Europe for work.  But fortunately, countries across Europe are facing a shortage of labor personnel which has caused a major disruption to their workforce over recent time. Some of the EU counties have now relaxed their rules for migrant workers to move to the EU for work. In this post, we shall be discussing migration to three different countries in the EU which are; Germany, Sweden  and Ireland.
GERMANY
In order to attract skilled migrant workers from around the globe, Germany has newly Launched a new opportunity card.
The new opportunity card now allows migrant workers to move to Germany before having found a job which implies that you do not need to apply for a job in Germany from another country but you can rather gain access to the country before seeking for a job. The conditions that must be fulfilled before you are granted this card are;
You as the applicant must have sufficient language skills to live in the country.
As an applicant you must possess at least 3 years of professional experience on your CV.
You must be under 35 years old of age
You also need to show that you can afford to pay for your living expenses for the time you would be in Germany pending when you get a job.
Who are they planning to Attract?
The German Government has made it easy to attract academic and vocational skill workers who are; Skilled Crafts people, electrical engineers, IT experts, nurses, hospitality professional, caterers, Physicians, scientist, and builders.
SWEDEN
The Government has announced a new visa for job seekers who want to migrate to Sweden for work. This announcement was made in the month of April 2022. Just like Germany, what it hopes to achieve is to attract skilled migrant workers from non-European countries and to also make migration easy for them.
A new visa has now been launched which is the Jobseekers Visa and this visa allows you to migrate to Sweden on the basis that you are without a job offer in Sweden but you are allowed to come and search for available jobs.
Conditions to be met
For you to be able to qualify for the job seeker visa, you must fulfil the conditions stipulated by the Sweden Government which are detailed below;
As an applicant, you must have a well-defined plan to seek employment or consider the possibility of starting a business.
Having a comprehensive health insurance which will allow you receive medical care in Sweden.
You must have finished your coursework at an appropriately advanced level.
You must be residing outside Sweden when currently making the application.
You must possess a valid passport that will be valid for the entire time you plan to be in Sweden.
You must be financially stable and be able to support yourself during the period you are applying for the permit and pending the period you will get a job.
IRELAND
As an International applicant, the Republic of Ireland is warm to receive you to work in their country. If you are not from the European Union you will need an employment permit from the Department of Business , Enterprise and Innovation and also seek permission to reside in Ireland from the Garda National Immigration Bureau.
As an international applicant, there are nine different types of employment permits which you can apply for and you can find them on the Department of Jobs, Enterprise, and Innovation website.
In this article we will be discussing the two most common types of employment permits which are General Work Permits and Critical Skills Work Permits.
General Work Permits
All occupations are eligible under the General work permit unless it is specifically excluded from the list of ineligible categories of employment for employment permits. This permit if granted to you as an applicant will make you to be granted a two-year work permit that can be renewed for a further three years. After exhausting the five years holding of an employment permit, you can apply for  long-term residency.
Critical Skills Work Permit
This permit which was formerly known as the Green Card employment permit governs highly skilled occupations. The minimum salary to be offered to this kind of employee must be 30, 000 euros for a highly skilled eligible occupation list or a minimum salary of 60,000 pounds must be offered to an occupation not on the ineligible list in order to qualify for a critical skills permit. If as an applicant you are successful, you will be issued a critical skills employment permit for two years and you may then proceed to request for a support letter to apply for a stamp 4.
Note: For both permits, as an applicant, applications cost 1000 euros with 900 euros refunded if rejected.
CONCLUSION
It is safe to say that the European countries are working tirelessly to have more migrant workers come into their countries and be part of their work force. This post only provides migration information on some countries as there are more countries willing to have migrant workers.
For more information about immigration to any country in Europe and all your business needs, advise, compliance and legal requirements in  UK, Middle East, Asia and Africa please feel free to contact us for a free consultation. We are just a click away. We also assure you that we will tend to your requests.
We at eLegal consultants look forward to meeting you and ready to journey with you to realize your dreams. Contact us  today.